THE PROGRAM
At North Coast Church Preschool, families are partners in learning! We offer a low teacher to child ratio in a fun and safe Christian setting. The teachers will work closely with your child to encourage a life-long love of learning.
All of our staff are committed Christians specifically trained in Early Childhood Education, meeting or exceeding the requirements established by the State of California.

Our vision and purpose are grounded in the belief that each child has been uniquely designed by God. We strive to help each child reach his or her God-given potential by providing a safe and nurturing environment that allows for developmental differences and assists parents in the privilege of raising children to know and love God.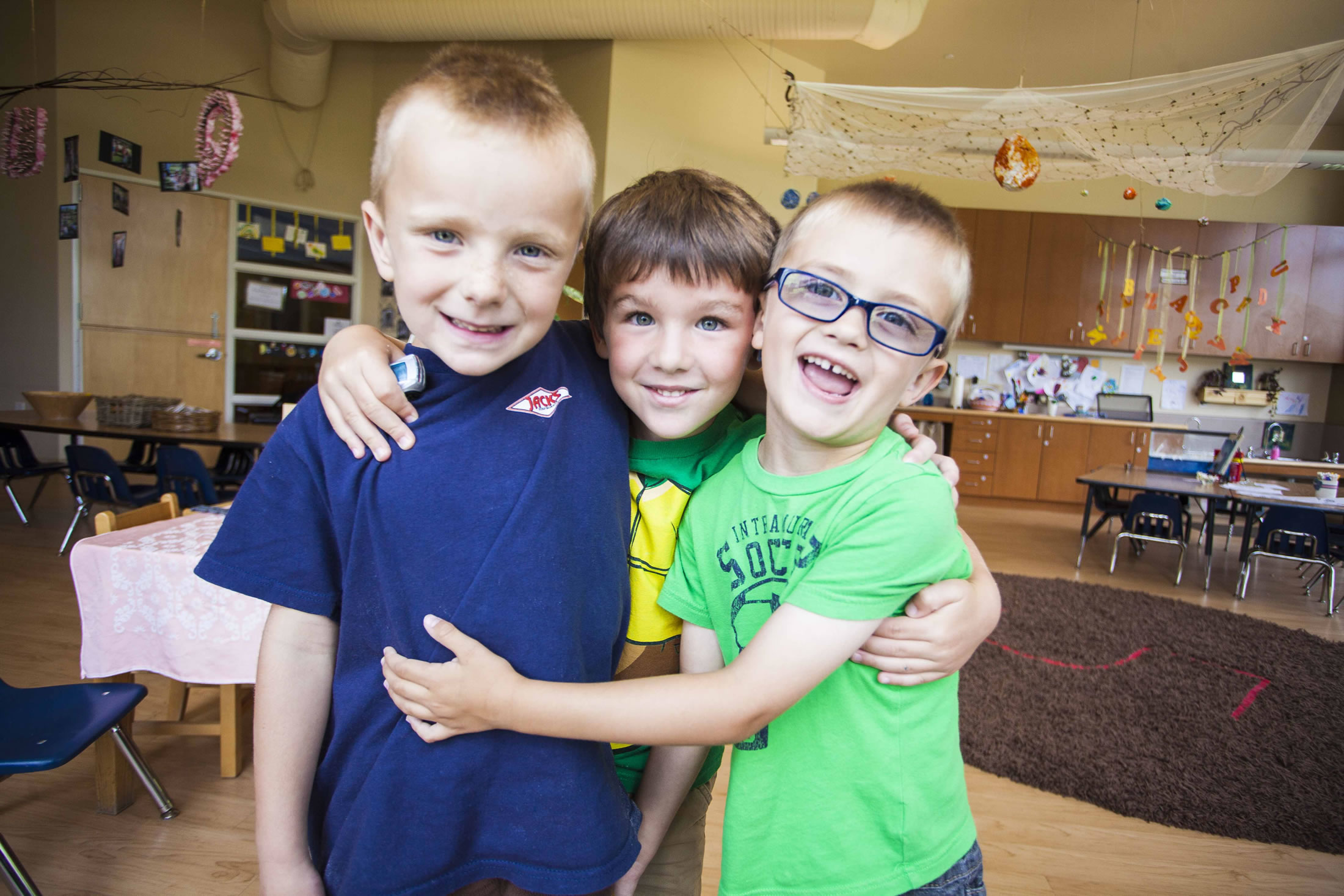 OUR PHILOSOPHY OF LEARNING

All of our programs and activities are planned with developmentally appropriate goals in mind; and because we understand that children learn best when engaged and interested, we promote fun and educational play – helping your child "play with a purpose."

Much of our educational philosophy is inspired by the Reggio Emilia approach to learning. We put great effort into creating a warm, inviting, and enriching environment where teachers are facilitators and co-learners with the children. You will find that we seek to strike a balance between teacher-directed and child-directed activities based upon each child's interests; using stories, dramatic play, art, music, and learning centers.

We welcome parental participation and input. We see parents, teachers, and children as partners in the learning process. Our teachers observe, interpret, and document each child's development and growth; and we consider it a privilege to partner with you in caring for and facilitating your child's learning process.
OUR FAITH CONNECTION



We offer a joyful Christian setting where each child will feel valued, loved and nurtured. We also weave faith lessons into our daily curriculum and activities by watching for what we call "faith connections;" using simple everyday activities to provide us with the opportunity to bring God into your child's conversations, play, and learning experiences.